Center Sr High School


Class Of 1964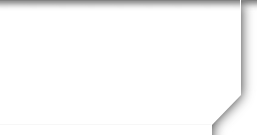 Ron Schauble
Profile Updated:
August 5, 2014
| | |
| --- | --- |
| Residing In: | Overland Park, KS USA |
| | |
| --- | --- |
| Military Service: | Army (Vietnam) |
Yes! Attending Reunion
Enter here any contact information you wish to make public:
12705 W. 116th St
Overland Park KS 66210
913-696-0825
rws662@gmail.com
Comments:
Toured various colleges after HS, graduating 1974 from Park College in Parkville. BA-Psychology after starting out in Engineering. Army Reserve in 1966, unit activated for VietNam duty 1968. Took a 40 day boat ride to DaNang and then spent a year in the area of Quang Tri, just south of the DMZ. Devoted most of my life to aviation, having hung out at airports since before Kindergarten. Began flying commercially at age 20, and continued until recently. Flew for several local KC corporations and several airlines, including Braniff International. Finished US career as an international captain flying military personnel worldwide, then went to the UK with a UK airline. Followed that with a stint in charge of an Afghan airline based in Kabul Afghanistan. Got out of there just in time and have been coasting ever since, devoting some time to airline consulting and more time to play. Backpacked throughout Colorado. Racing sailboats since early 90's, mostly the Thistle class boat all over the US, and was national VP of growth and promotion. Switched to Star Class Olympic sailboat last year, and kill time on a modest cruising sailboat on Lake Jacomo. Spend much time riding bicycles, three times across Missouri on the Katy Trail, and last year from Denver to Kansas City.
What year did you start attending a Center District School?
1956
What Center elementary school did you attend?
South City View
What school and district did you transfer from?
Marlborough, Southeast HS, KCMO
What car did you drive in HS?
1958 Ford, red with white top.
What car would you have liked to have had during your senior year?
Jaguar XK-E
When you were in HS, what did you want to be when you grew up?
Pilot