Center Sr High School


Class Of 1964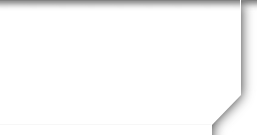 In Memory
Gary Berbiglia
Gary V. Berbiglia, Lenexa, KS, passed away April 19, 2019, at the age of 72 after a period of declining health. He is survived by his wife, Roxane (Ravencamp), and his two daughters, Rachel and Rebecca, and his sons-in-law, Geoffrey Allison and Michael Morris.

Gary was the only son of Joseph Berbiglia and Virginia Puccio Berbiglia. He was a lifelong restauranteur and businessman and was a co-owner of two of Kansas City's most iconic restaurants: Arthur Bryant's Barbeque and Joe's Barn (Stanley, KS). He was deeply involved with KC's culinary scene throughout most of his life, including the Greater Kansas City Missouri Restaurant Association for which he served as President in 1980. A lifelong KC resident, Gary expressed his affection for his beloved city as an avid sports fan. He cheered on all metro area teams, both professional and collegiate, no matter what side of the state line was playing. Gary loved good crossword puzzles and lively poker games.

In lieu of flowers, donations may be made payable to JCCC Foundation to support culinary arts programs. Memo line of check should read: Hospitality Management Scholarship donation in memory of Gary V Berbiglia. Thank you.
https://www.dignitymemorial.com/obituaries/kansas-city-mo/gary-berbiglia-8254698