Center Sr High School


Class Of 1964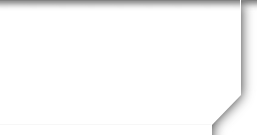 In Memory
Mike Watling
We just received word from Mike's wife Ruth that Mike passed away a year ago April from complications from Lyme disease. She commented that on the one hand Mike's lifestyle hastened his demise, but on the other hand he was a lot of fun to be with. That sums up Mike pretty well. We will update this with a full obituary when we receive it. Mike was one of the more unique members of the class. You could never be sure if he was expounding on some intellectual premise that only he was truly aware of, or if he was 'spoofing' you to the limit of ordinary people.
Mike was a sculptor in Palm Dessert CA for many years. Several of his items are featured in the city's Art Tour. You can view one of these items here. Use the website's forward and back buttons to view more of Mike's work.
The website offers this biography of Mike:
Michael Watling was born in Kansas City in 1946 to a family of artists and musicians. He has carried on that tradition with his family and studio in the Santa Rosa Mountains. He pursued college in Kansas City, Missouri; Tempe, Arizona; and northern California, ultimately arriving in the mountains where he has his studio today. Works in stone draw form from the mountains around us, while neoglyphs indicate inspiration from the early Cahuilla. His bronzes are striking abstractions, enlarged to fill the senses with their form and movement. His steel and stone sculptures are compositions, which reflect whimsy and thoughtful introspection.